NoTraffic Video Detection Systems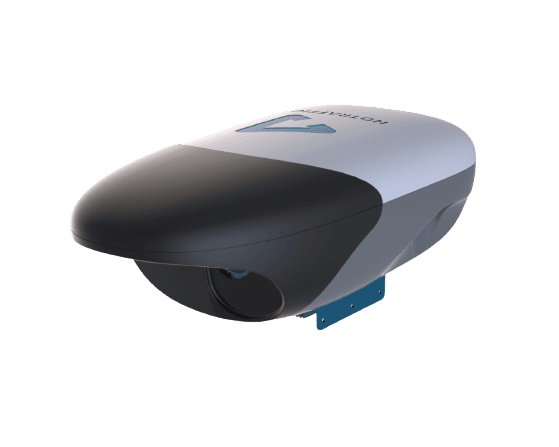 NoTraffic digitizes road infrastructure management, allowing cities to manage their entire grid at the push of a button. Their system includes:
Plug & Play AI Sensors that provide human-eye-level measurement of approaching road users.
Essential data of all road users streamed to the cloud in real-time.
Autonomous operation to reduce delay time by optimizing traffic signals at the city grid level.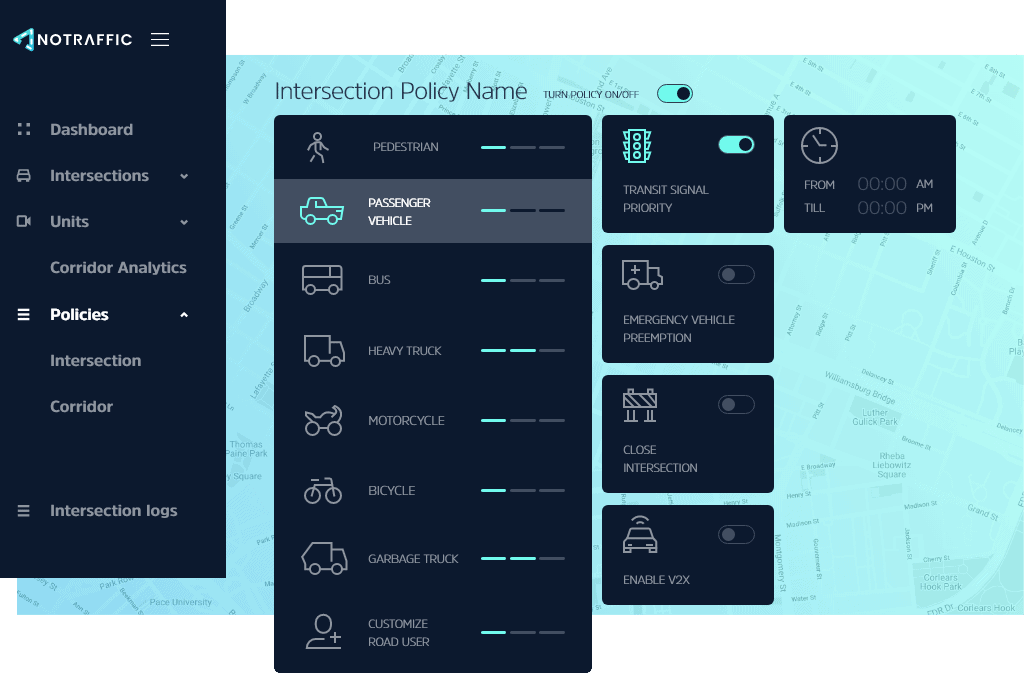 NoTraffic is on a mission to digitize the backbone of transportation – our urban intersections, to usher-in true mobility.
The company's real-time, plug-and-play autonomous traffic management platform uses AI and cloud computing to reinvent how cities run their transport networks.
The NoTraffic platform is an end-to-end hardware and software solution installed at intersections, transforming our roadways to support modern demands. As a result, the NoTraffic platform is surfacing a plethora of benefits and mobility services, bringing order and always-on connectivity to an otherwise not-connected, unmanaged network.
The NoTraffic platform can retrofit any intersection around the world and transform it to be a cloud-connected and fully autonomous in less than 2 hours. Using an innovative SaaS solution that runs on our proprietary hardware we provide support, updates, and upgrades – all over the air. The platform is delivered as a managed service with 24/7/365 monitoring and support.
Backed by some of the leading VCs in the industry, NoTraffic has raised $25.5 million, with offices in Tel Aviv, Palo Alto and Phoenix. The company was founded in 2017 by Tal Kreisler, Uriel Katz and Or Sela.
How It Works