Campbell Traffic Products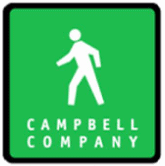 The Guardian Wave from Campbell Company protects pedestrians from germs and viruses.
Campbell Company's new Guardian Wave touchless pedestrian crossing controller features a no-contact actuation that's critical for reducing the spread of germs and viruses between pedestrians.
At a time when public health is under increased scrutiny, motion-actuated handwashing stations, paper towel dispensers, and door sensors show a trend toward a more touchless society. With the Guardian Wave, pedestrians request to cross simply by waving their hand near the physical push button. The Guardian Wave leads the way in touchless pedestrian safety equipment, and features:
Active Infra-Red (AIR) technology-integrated sensor for true touchless actuation
Housing machined from solid billet 6061 T6 AL for vandal resistance
Pre-programmed and customized for true out-of-the-box, plug-and-play installation
Pricing and lead time similar to standard Campbell products
No exclusive apps—available to all pedestrians
Saveable and downloadable configuration profiles for quick setup and/or recovery
Customizable and configurable audio files and volume settings for residential, industrial, and downtown settings
The system has three layers of protection to ensure it's receiving accurate calls, with proprietary technology guarding against false calls from ambient light or street-lighting conditions and interference from electrical noise.
The Guardian Wave is a fully MUTCD-, ADA-, and TAC-compliant APS station that also features:
A physical Piezo push button and tactile arrow, allowing pedestrians who are vision impaired to distinguish the direction of travel
A unique locator tone that alerts pedestrians to the presence of touchless actuation technology.
For sighted pedestrians, wave technology is identified by a large, contrasting Wave logo, an internationally recognizable symbol indicating motion activation.
Boise, Idaho-based Campbell Company has been in operation since 1972. They're an ISO 9001:2015 certified company that designs, engineers, and manufactures pedestrian accessibility products for the traffic industry, particularly intersection crosswalks. The Guardian Wave joins the other outstanding Campbell products carried by JTB, including The Guardian and The Guardian Bluetooth Bump.